Gentle Touch Health & Lifestyle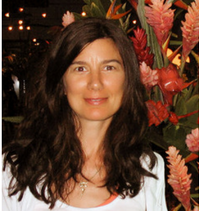 Dr. Lisa A. Williams has more than twenty years of experience as a licensed acupuncturist and physical therapist. She holds a Master's degree in acupuncture from the Pacific College of Oriental Medicine, a degree in physical therapy from Russell Sage College and a doctorate of physical therapy from the College of Saint Scholastica. Lisa takes an intuitive, multi-disciplinary approach to treatment. She uses a holistic, individualized, patient-focused approach to her therapies.  



Health, wellness and stress relief 



The roots of Lisa's approach to wellness lie in her personal battle with ulcerative colitis. When conventional medicine proved ineffectual in managing the illness, Lisa developed her own multi-pronged approach, combining acupuncture, exercise and nutritional alteration and supplementation to successfully manage her condition for over a decade. This personal journey to healing led her to create a therapeutic approach to help others achieve their health and wellness goals. Gentle Touch is about simultaneously benefiting both the body and the spirit. Gentle Touch Lifestyle integrates acupuncture and the principles of Chinese nutritional medicine with a focus on exercise and physical therapy, helping to restore each patient's natural balance and empower patients in the healing process. 



Philosophy 

Our focus on both ancient healing methods and cutting edge therapies restores vitality and brings patients an overall feeling of physical and mental wellness. A constant educational search for new and creative methods of treatment is an integral aspect of Lisa's overall philosophy of individualized therapies. 

Gentle Touch Health and Lifestyle is not just about pain relief or elimination of stressful conditions. It is an overall approach and comprehensive method of obtaining and maintaining physical, mental, and spiritual wellbeing. Each individual is treated as special and becomes a member of the GT family. Lisa's goal is to help all her patients obtain the best possible lifestyle—one that suits their needs, enabling them to attain their goals in life. 

Lisa is the proud founder of Gentle Touch Acupuncture and Gentle Touch Physical Therapy. She looks forward to welcoming you to her practice. 
Please follow and like us: